09-03-2020
3 Important Things to Look for in a Metal Fabrication Shop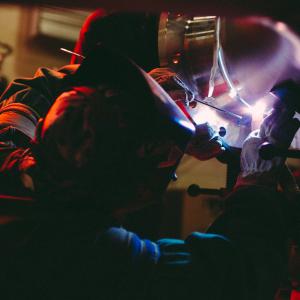 You can easily find a metal fabrication shop with a simple search engine query. However, in order to find the best shop suited for your needs, you'll want to narrow your list of prospects down to the best few options. When looking for a metal fabrication company, keep in mind these three qualities that all fabricators should possess. You'll be able to shorten your list down to a handful you can correspond with to make the right decision.
A Well-Equipped Facility
To provide precise CNC machining, metal workpiece laser cutting, and other processes and techniques, a metal fabrication shop must have a top-tier facility with enough space for its operations as well as up to date and fully functioning equipment. For example, 4 Way Metal Fabricators has top-of-the-line precision CNC machines and steel and aluminum laser cutters.
Experienced and Trained Staff
It takes years of experience and knowledge to operate machinery to its full potential. For example, laser technicians in a long-established metal fabrication shop know exactly when the laser resonator is weakening. To prevent inaccurate cuts, they know when to replace an efficiency-losing laser without disrupting their current operational logistics. By having trained and experienced technicians, they help cut down production costs in your projects and guarantee a better result.
Long-Term Industry Provider
If your prospective fabricator has over 10 years of experience providing their services, it goes to show their dedication towards resolving numerous problems in their respective industry. For example, 4 Way Metal Fabricators has been supplying the Greater Toronto Area with over 35 years of unparalleled high-quality results for each project. If you work with a company that has high experience, you'll definitely get consistently better results.
Make Sure You're Working with a Trustworthy and Capable Fabricator
If you have yet to find a fabricator to work with, you can always depend on us at 4 Way Metal Fabricators. We guarantee only the best results for all projects. Contact us today to get started!