14-01-2021
4 Accurate Ways to Enhance Your Projects With Precision Metal Fabrication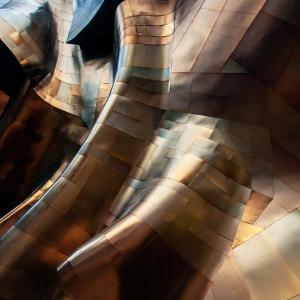 Industrial work isn't the only area that precision metal fabrication has a high demand. Numerous commercial projects use fabrication to get through busy operation periods or to replicate a theoretical design into a feasible and data-rich prototype.
Metal fabrication can take your projects to the next level in four simple ways:
Improved Logistics
Manufacturing processes can be an enormous task for many businesses most of the time. However, with an extra helping hand and dependable methodologies by precision metal fabrication companies, you won't need to worry about meeting your logistics. These reputable and high-quality service providers can deliver dependable results for all your projects.
Consistent and Upgraded Quality
If you don't want to compromise quality while your equipment is out on maintenance, you can use precision metal fabrication services to keep your operations afloat. You'll only have to do so until your machines perform to their full potential again.
Virtually Zero Extended Equipment Maintenance
If you're a budding start-up in need of prototyping, you won't need to worry about manufacturing them or an initial batch of alpha products. Metal fabrication companies you can trust, such as 4-Way Metal Fabrication, can help you with their existing fabrication equipment line. In doing so, you won't need to keep an entire facility well-maintained just for a single prototype.
Accurate Recreation
Top engineers and technicians in 4-Way Metal Fabrication ensure that all your designs materialize down to the last detail In doing so, they can guarantee a full replication of your prototype that yields exceptional performance data, which is crucial for approval or mass-production tests.
You Won't Need to Look Far to Find Reliable Fabricators
When it comes to metal fabricators, you can always trust 4-Way Metal Fabrication to help with your needs. Contact us today to learn more about our various services!