27-07-2020
4 Crucial Situations You'll Want To Use Custom Metal Fabrication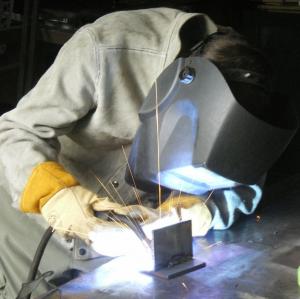 Custom metal fabrication is an essential part of commercial and industrial product manufacturing. Vehicle manufacturers need custom sheet metal to fabricate parts and fittings their vehicles need. Lab and medical machine manufacturers use top-notch fabricators for encasement and chassis development.
Essentially, many different kinds of industries require the expertise of custom fabricators.
Here are some scenarios that require custom work as opposed to regular fabrication:
You're Manufacturing a Prototype
Start-up companies have many promising concepts. However, they lack the equipment and staff to produce their compelling designs and solutions. In this light, custom metal fabrication companies, such as 4 Way Metal Fabricators, can provide extensive metal fabrication services. These companies can bring your designs to life with full accuracy with minimal issues.
Outsourcing Processes to Top-Quality Machinists
Sometimes, your business becomes shorthanded. Unfortunately, you haven't a lack of deadlines and logistics to manage, which makes it essential to have top-tier custom metal fabrication services available to work with at any time. In doing so, you won't need to suffer hiccups and major adjustments when one of your machines break down.
You Require Quality Metal Fabrication Consistently
Automakers, ship makers, lab and medical equipment makers, and aircraft manufacturers need the best metal fabrication services at all times. In many cases, they need customized services to deliver top-quality results. Quality fabricators, such as 4 Way Metal Fabricators, know there is no shortage of metal fabrication service needs in many industries.
Resolving a Design Issue
If your prototype has a design problem, you can work with 4 Way Metal Fabricators' team of designers and engineers to find the most practical solution to make it work. With decades of experience in the industry, they can give you an excellent design solution in no time.
4 Way Metal Fabricators has been providing the highest-quality fabrication services in the country. Contact us today to learn more about what we can do for you!