28-04-2021
4 Major Industries That Depend on Laser Cutting in Ontario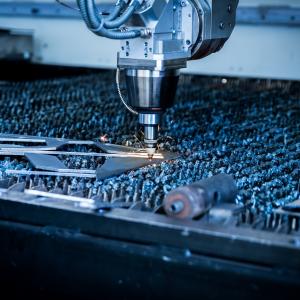 Laser cutting in Ontario is a service that is in high demand. It gives many commercial and heavy industries the option to mass-produce parts and fittings for their products with guaranteed accuracy and precision. Thanks to a cutting edge that uses heat and not a physical cutting edge, this automated process guarantees the smallest possible margin of error for every part, fitting, component, and product produced.
Here are four major industries that have a great need for laser cutting in Ontario:
Medical Equipment Manufacturing
Laser cutters can create hospital beds, x-ray machines, MRI machines, and other light to heavy medical equipment shells, cases, and chassis that fully conform to the product blueprint. Because of the absolute need for accuracy and precision in this industry, the most accurate and low-contaminated parts and fittings are crucial.
Construction and Structural Development Firms
Structural steel can take a lot of time to be cut and shaped by conventional saw and blade equipment. However, with services for laser cutting in Ontario, firms can quickly receive structural steel and foundational parts quickly and with minimal margin of error. In turn, laser cutters save construction and development firms much time and money, which are both important for any project.
Automakers
Auto companies do not develop their own parts and fittings anymore. Instead, they produce blueprints outsource the work to laser cutters and metal fabrication companies such as us at 4 Way Metal Fabricating. By streamlining the mass production process, we help them achieve their goals and perform the most accurate experiments with their prototypes.
Industry Innovators
Innovation involves making a series of developmental prototypes that require fully-accurate parts development. With laser cutters that can work with even non-metallic materials, startup companies and other innovators won't have much problems getting highly accurate data from their early product tests and modifications.
High Accuracy and Precision Guaranteed With Exceptional Laser Cutters
4 Way Metal Fabricating has been serving the GTA's biggest commercial and heavy development industries for more than 30 years. We guarantee only the best results for all your projects. Contact us today to learn more.