23-06-2020
4 Qualities A Sheet Metal Fabricator Must Possess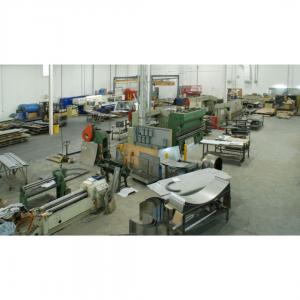 Virtually every product manufacturing business depends significantly on sheet metal fabrication services, and their reliance is understandable. Before they become highly durable and dependable products, sheet metal goes through a series of procedures that experienced fabricators have spent decades perfecting.
To find the best fabricators, here are four compelling qualities you should look for:
Top-Tier Equipment
Experience is one thing, but it can be boosted significantly by having the best sheet metal fabrication equipment. For example, 4 Way Metal Fabricators has a 35,000 square foot facility that houses our state-of-the-art equipment. Our facility has different equipment circuits that can produce the parts and fittings you need in the most optimized time possible. We make sure to keep our inventory of machines updated to keep up with all the latest needs in fabrication.
Personalized Custom Services
Top-quality sheet metal fabrication services understand the unique challenges of every project. In this light, the best fabricators always pay attention to each project's detail. They'll use their designers and engineers to help optimize blueprints to achieve an excellent and highly-usable product. In turn, every project becomes a learning experience that yields satisfying results.
Decades of Experience in the Industry
Dependable sheet metal fabricators, such as 4 Way Metal Fabricators, should have decades of experience in the industry. Experience solidifies all theories and concepts into proven and repeatable results. Furthermore, the years of experience help our employees and personnel recommend the best new technologies we can incorporate in our procedures to provide the best results for clients.
Dedication to Consistently Excellent Results
The best sheet metal fabricators have the highest standards set for all their projects. With their years of experience, they fully understand the quality of work, attention to detail, and processes that will create excellent results for all their clients.
If you have yet to find a reliable manufacturer, you can always count on us at 4 Way Metal Fabricators. Contact us today to learn more about what we can do for you.