09-06-2020
4 Valuable Industries That Require Metal Fabricating Services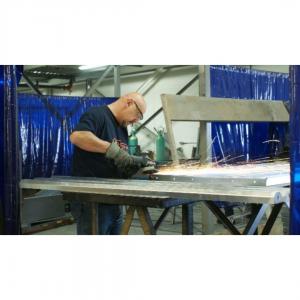 Precision metal fabricating requires well-maintained equipment, experienced and well-educated personnel and professionals, as well as exceptional attention to detail. For many industries, metal fabricating is greatly important in many of their manufacturing and production routines.
If you belong in one of these industries, it's essential you work with a reliable fabricator when possible.
The Medical Industry
When it comes to producing MRI and CRT scanners, hospital beds, IV drip stands, and other necessary medical equipment, heavy-duty precision fabrication services play a huge role. Most medical suppliers only work with top-tier fabricators to ensure accuracy and precision in every product they produce.
Chemical Treatment Plants
Chemical plants require steel and special metal-alloy treatment tanks, industrial ovens, and other industrial equipment to produce their products. In some cases, they'll need precision fabrication services to produce specialized tanks and equipment. The equipment used in this industry needs to be designed and built carefully, so as to help operators produce the most ideal results.
Automotive Manufacturing
Cars require huge volumes of metal and alloy-based workpieces for processing. With precision fabricators, this task becomes easy to handle. Most automotive assembly companies outsource their metal component fabrication needs to reliable companies. In doing so, they save time and money while meeting all their logistical goals easily.
Tools and Equipment Manufacturing
Lastly, tungsten carbide tools and equipment production requires specialised precision equipment and experienced personnel to design and build the complex machinery their industry relies on. Tool and equipment manufacturing requires impeccable attention to detail, which only greatly experienced and reliable fabrication companies can provide.
If you have yet to find a reliable provider of metal fabricating services near you, try getting in touch with us at 4-Way Metal Fabrication. With over 40 years of experience providing the Greater Toronto Area with the most astounding fabrication results, you can definitely count on us for all your fabrication needs. Contact us today!