23-04-2021
5 Must-Haves in Metal Fabrication Facilities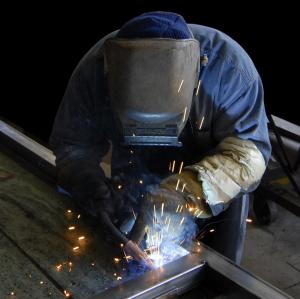 Metal fabrication services achieve their performance pinnacle through hard work and tried and true methods, but they also frequently innovate in order to ensure they keep up with technological advancements. Every expert knows that shortcuts towards high-quality fabrication and assembly does not exist.
Here are five key characteristics of excellence that metal fabrication facilities need to have:
State-Of-The-Art Equipment and Facilities
Raw talent and knowledge can only go so far in metal fabrication if one does not have the right equipment. With the proper equipment and tools, experts can have much more productivity, allowing them to reach your milestones in the shortest period possible. For example, 4 Way Metal Fabrication has advanced tools and devices in their facilities to ensure we can meet our clients' high logistical standards.
Continuous Process and Method Research
Complacency is the downfall of any metal fabrication company. Without an edge setting them apart against competitors, they cannot keep up with advanced technologies, time-cutting strategies, and taking their output to the next level. Excellent companies value new processes and methods to achieve next-level project results.
Professional and Knowledge-Hungry Experts
The heart of every fabrication and assembly company is its team of reliable employees and operators. At 4 Way Metal, we always encourage our employees to adopt continuous learning practices to improve their skills and knowledge. Their hunger for knowledge integrated with experience ensures clients always get the best output possible.
Reliable Raw Material Suppliers
Aside from top-notch equipment and operators, the raw sheet metal, tubes, and cores that fabricators need for their respective projects should be of the highest quality. Raw materials are the root of all success and troubles, and finding the best ones is always crucial in every project.
Adaptability as a Core Value
Lastly, a company that prioritizes adaptability will always look forward to the challenges your project brings because it takes helps them take their projects to the next level.
Always Invest In Good Talent and Results
It's easy to find excellent fabricators, but you can always count on us at 4 Way Metal Fabrication if you have yet to find them. Contact us today to learn more about everything that we can do for you.