16-02-2021
5 Reasons Metal Fabrication Will Remain In High Demand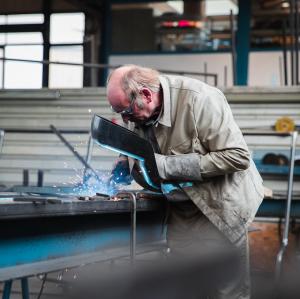 Despite the current uncertainty of the economic situation, there's one service any commercial and industrial business will always need: metal fabrication. Sourcing and assembling the best designs and materials in the market is a time and resource-consuming operation. With professional metal fabricators, you'll always receive consistent and satisfying results.
Here are five reasons metal fabrication will always remain in high demand:
Automotive and Ship Manufacturing
Vehicles require high in-depth manufacturing standards. While most companies source their assembly lines overseas, high-quality brands use local metal fabricating services to assemble and check their products and services. Ship making, which involves structural steel fabrication, has a high demand for fabrication services as well.
Mass Manufactured Parts and Fittings
When project logistics become difficult to handle, manufacturers turn to metal fabrication services to reduce the burden. Many commercial and industrial brands that face enormous setbacks handling multiple deadlines outsource their manufacturing operations to dependable fabricators in their area, such as 4-Way Metal Fabrication.
State-Of-The-Art Technologies and Knowledge
Top-tier, advanced tech is a major advantage that commercial and industrial clients get when working with dependable metal fabrication services. For example, 4-Way Metal Fabrication has top-of-the-line fabrication equipment that speeds up their assembly time and general productivity.
Consistent Product Prototyping
The high demand for new solutions always requires commercial and industrial manufacturers to remain versatile and adaptive with their products and services. Top-notch fabricators are able to accurately realize a theoretically-sound design. Doing so allows brands to explore the potentials of new ideas and solutions.
Results-Oriented Services
Metal fabricators are solution-oriented service providers to provide all your deliverables with astounding results on your set deadline. Many businesses trust them for high-quality results for virtually any project.
It's Easy to Find Metal Fabricators You Can Trust
If you have yet to find reliable metal fabricators, you can always count on us at 4-Way Metal Fabrication. Contact us today to learn more about everything that we can do for you.