16-01-2019
Custom Metal Fabrication You Need In Toronto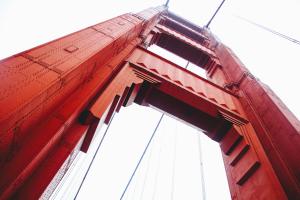 When it comes to custom metal fabrication, our services are the way to go. At 4 Way Metal, we provide only the highest-quality customized metal products.
Established in 1975, we have decades of experience in the industry. Our expertise is reflected in our highly trained service and advanced machinery. We have grown from a small company to a large establishment with diverse equipment and services.
Our Services
We provide a wide range of custom metal fabrication services, including sawing, punching, forming, and shearing. Our facilities are also capable of welding, laser cutting, and powder coating to ensure a completely customized, high-quality product for you. This means you can order a custom shape, colour, and design—and we can provide it for you. In addition to having a perfectly shaped product, our powder coating is more durable than conventional paint. This ensures that your product's colour is long-lasting.
These services can be performed on a range of materials, including aluminum, cast iron, titanium, and stainless steel. These metals are known to be the most difficult among metals to weld but to us, the job is easy. We also make sure that every product that we make are all sturdy, durable, and high quality.
Taking The Lead In Metal Fabrication
We know that Ontario's metal fabrication industry is always growing, so we are growing with it. Our equipment and machinery is consistently being updated to meet the changing industry landscape. As new technology emerges, we update our facilities and train our staff to work with the new technology efficiently. If you're looking up-to-date computer numerical control (CNC) machinery, just give us a call.
Whether your project is large or small, we can handle it ease. Browse our website for a complete list of our services, and let us know how we can be of service to you. You can email us, and we will swiftly respond to your query.