02-10-2020
Important features and facts about Metal Fabrication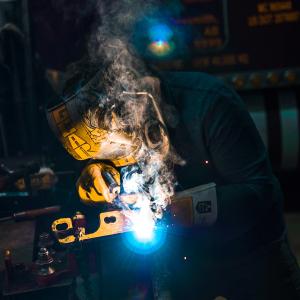 Metal fabrication is the process of cutting, shaping, aligning or positioning different types of metal. A person who works in this field is a metal fabricator. and their responsibilities include blueprint reading abilities, impressive hand dexterity and above average math and engineering skills. These metal fabricators work with construction companies among other industries, usually in warehouses or on site, welding all sorts of metals.
Metal fabrication requires the use of several large scale machines and work from welders, boil makers, fabricators, blacksmiths and other metal professionals.
It also involves welding, punching, forging, shearing, drawing, spinning, brazing, casting, spinning and more.
Higher levels of specialization include activities such as die cutting, hydroforming, finishing, shrinking, roll forming, spinning, stamping and stretching. There may even be use of specialized hydraulic systems and more.
Metal fabricators work with a variety of materials such as metal fittings, castings, sectional metal, expanded metal, flat metal and welding wire.
Metal fabrication is an ever-expanding and evolving trade which means the only way to stay relevant and successful is to be constantly updating your hardware and skills as a metal fabricator. Fabrication shops should strive to innovate with machinery, practices, and more. This also includes streamlining existing practices to be able to adapt and evolve with new and improved processes, machinery and techniques.
The end result is always something new, forged from metal and built to last.
At 4 Way Metal Fabricators, we ensure that our team has the best knowledge and expertise in the industry. We meet and exceed all industry standards and follow safe operations. With over 40 years in the business, we have experience and a portfolio full of projects that we are more than proud of. Call or email 4 Way Metal Fabricators today to get started on your next project.