16-10-2018
Leading Experts in Metal Fabrication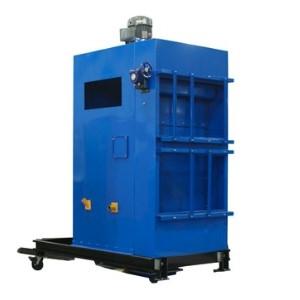 Our team 4 Way Metal Fabricators have been in the metal fabrication industry for over four decades. Throughout the years we provided our valued clients with a variety of custom sheet metal fabrication projects for various industries. These industries include manufacturing, assembly, housing, construction, and more!
We also use our years of experience to perform a variety of different techniques for our projects. From designing to forming structures, everything we complete is mechanized and operated on by our expert professionals who have been a part of the team for many years. At 4 Way Metal Fabricators, we continue to strive harder to keep up-to-date with the industry in order to be the leading experts in the business.
At 4 Way Metal Fabricators, we pride ourselves on delivering the best metal fabrication services in Toronto and across the GTA!
Why Choose Us?
Industries in Toronto and across Ontario recognize us for our superb skills in customized metal fabrication, and more particularly our welding capabilities. Each of our products is built with quality, durability, and full functionality because they are the yield of our creativity, skills, and hard work.
At 4 Way Metal Fabricators, we don't use obsolete machines during our fabrication processes, but instead use the latest and state-of-the-art machinery used in the sheet metal industry. Our machinery can complete even the most complex projects. We have the latest in precision CNC machining, our laser cutting machines can cut through the hardest stainless steel and can cut aluminum with the finest accuracy.
Whatever you have in mind for your next project, our manufacturers and engineers can work with you in order to complete your unique and custom designs. At 4 Way Metal Fabricators, there is no project we cannot complete. Call or email us if you want to learn more about the projects we have done and the services we offer. We can provide accurate and efficient metal fabrication services to clients in Toronto and across Ontario.