13-09-2017
Metal Fabrication 101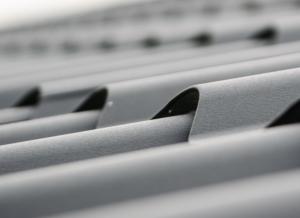 Metal fabrication shops cut and burn sheet metal into all kinds of products. Take a look at things around you. Everything containing metal was once a plain ore piece, which was heated and bent before being cut and formed to produce something which we could use.
Metal stock is available in a wide variety of materials - aluminum, stainless steel, steel, titanium, and others which can be cut and bent into any shape required. Then there's the material removal process which can even form holes or stretch the sheet into complex contours.
Customers are spurred on by the facts
Metal fabrication is essentially about forming and cutting. An important aspect of metal fabrication is welding and different welding techniques can be used so as to avoid warping. It's important to choose a reputable, well established company if you want to enjoy the benefits of metal fabrication. This is why you need to go for a company who not only is capable of turning around projects quickly, to do this they need the best and latest CNC technology.

This is precisely why Canada relies on the expert services of 4 Way Metal Fabricators. They're spurred on by their company's record of excellence. With more than 40 years in the business, with a highly skilled team and modern facilities, customers from far and wide rely on their expertise. They trust 4 Way Metal Fabricators to handle their entire metal fabrication process right to the final stage which involves finishing the metal, whether priming, painting, sand blasting or anything else. This ensures the metal is able to stand the test of time in all weather conditions.
4 Way Metal is ranked among the finest
Whatever your metal fabrication requirements, 4 Way Metal Fabricators has the solution. For decades they have been enthralling clients with their expert services and today they still rank amongst the finest metal fabricators Canada has.