13-03-2019
The Benefits of Opting for a Powder Coating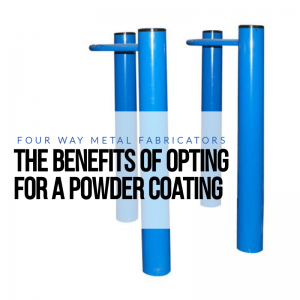 The application of power coatings is an advanced process consisting of electrostatically spraying a mixture of finely ground particles of resin and pigment onto the surface of the product being coated. Powder coatings are typically used in a range of applications within the automotive, architectural, and appliance manufacturing industries.
Generally applied to metal-based parts and products, powder coatings are used to enhance overall visual appeal and increase durability.
Opting for a top-quality powder coating in Toronto offers additional benefits such as reducing environmental impact, and saving you money down the road. Today we'll go in-depth with regard to a few of those benefits.
Powder Coatings Increase Visual Intrigue
Powder coatings are favourable because they do not require a solvent through application. The result is a finish that looks similar to liquid paint, albeit with more durability. There are also a multitude of colours, textures, and finishes allowing for some creative leeway when it comes to coating your metal part or product.
Powder Coatings Offer More Durability
In addition to enhancing visual appeal, applying a powder coating in Toronto contributes to promoting the overall durability of your metal part or product. Certain powder coatings can protect against chipping, scratching, and fading due to normal wear and tear in contrast to other types of coating options.
Powder Coatings Are Eco-Friendly
Another benefit of opting for powder coatings is that they are eco-friendlier than other coating finishes. Liquid coatings for example typically contain volatile organic compounds which have been known to compromise the earth's atmosphere by affectively contributing to the environmental effects of climate change.
Powder Coatings Save You Money
The added benefit of using a powder coating in Toronto is that it will likely save you more in the long run. Protecting your metal product or component from abrasion due to normal wear and tear will only serve to preserve its longevity and product functionality. Instead of having to fabricate a new part every time, protect your product by opting for a powder coating.
The 4 Way Metal Powder Coating Difference
Once we've effectively fabricated your product, enhance its visual appeal and durability by opting for one of our top-quality powder coatings. With no job being too small to handle, we are fully capable of handling the unique needs of our clients – gaining a reputation for one the best in the industry of providing powder coating services in Toronto. Whether you require aluminum, steel, or colour powder coating – give us a call today. We'd love to be of assistance!