20-03-2019
Upcoming Trends in Metal Fabrication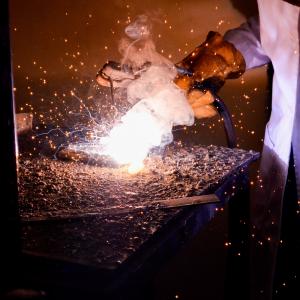 The metal fabrication industry has also seen a relative boom in both employment opportunities and technology over the last few years. With new growth in this economic sector, the latest in innovative technology promotes effectiveness and efficiency when it comes to metal fabrication. With new expectations in this increasingly competitive economy, it's important to keep up to speed to ensure your projects are finished as efficiently and effectively as possible. Luckily, your go-to metal fabrication shop is likely on top of the latest trends in metal fabrication.
Today we'll discuss a few of those upcoming trends in metal fabrication
Demand for Metal
The demand for metal is continuous – despite recent American tariffs having surged with attachment to concerns over the future of steel and aluminum. Regardless, strong demand for aluminum, steel, and other metals have maintained steady pricing – resulting in metal fabrication shops remaining busy to meet market demand.
Automation for Efficiency
Automating manual processes have also streamlined daily fabrication­ processes. The result is increased precision and efficiency when it comes to production – allowing for fabrication shops to meet the needs of multiple clients in a shorter amount of time.
The Onset of 3D Printing
More and more fabrication shops are opting for metal 3D printing – the process in which the stamping of metal results in the production of the desired design. The latest in metal 3D printing includes a shift from simple product development to its utilization as a complete turn-key industrial manufacturing tool.
Your Go-To Metal Fabrication Shop
The latest trends in metal fabrication are an important indicator in assessing the direction the industry is going. Regardless, opting for a metal fabrication shop that offers the skills and experience necessary to get the job done effectively is key to ensuring project success.
Luckily 4 Way Metal Fabricators offers both the skillset and technology necessary to ensure your project is completed in accordance to your unique specifications. 4 Way Metal works hard to consistently upgrade their technology, while also ensuring their staff is fully capable of completing your project as efficiently and effectively as possible. Offering multiple services including metal fabrication, CNC laser cutting, and powder coating – 4 Way Metal is fully capable of bringing your design to life.