26-06-2019
Updating your Modern Space with Laser Cut Designs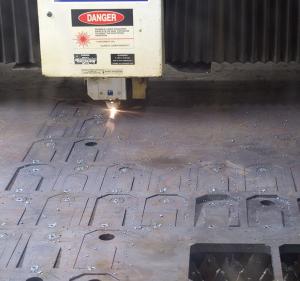 There comes a time when everyone wants to revamp the decorations in their house or office building. However, the generic decorations offered by mainstream stores can get quite stale – and you don't really want your decorations looking like everyone else's, nor do you want to fork out top dollar.
There's a better option: utilizing the services of laser cutting in Toronto can get you some awesome, customized decoratives at reasonable prices!
Today, let's shed light on some of the ways laser cutting can yield beautifully designed pieces for homes and offices:
Clocks
A custom laser cut clock can be a perfect conversation starter. Play with different shapes and forms and design it according to your tastes. You can choose from minimalistic to sophisticated clock designs, but the main point is to express your creativity. You can opt for themed designs too: for instance, cartoon characters for a children's room, your company logo cut into the clock, and so on.
Magazine Rack
Another piece that will perfectly accent any contemporary room is a laser cut magazine rack. A magazine rack can help set the right tone for your establishment or office as you can fill it with publications that reflect your business' interests.
Wall Panels
If your space is filled with blank walls, dress one of them up as a laser cut wall panel and make it into an accent piece. This style of decoration is unique because it invokes the stylistic presence of a sculpture. You can even add LED lighting to illuminate your wall art. Let your imagination run wild!
4 Way Metal Fabricators are providers or laser cutting in Toronto – we are skilled with the more artistic applications of laser cutting as well as the more industrial applications.
If you need laser cutting in Toronto, look no further than 4 Way Metal Fabricators!