13-07-2020
Why Custom Sheet Metal Fabrication Is the Best Option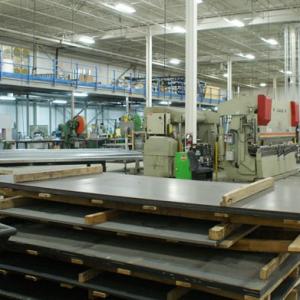 Sheet metal fabrication can be a complicated job that requires multiple processes, technologies, and stages. Not all fabricators have the right skills and equipment at their possession to complete all sorts of fabrication projects on their own.
But if you opted for professional custom metal fabrication, you will definitely enjoy significant benefits of this process.
First, multiple operations can be done concurrently. Sheet metal fabrication usually needs several steps to be performed in a synchronized manner for the project to be efficient. If your project requires the utilization of several pieces of machines to work on various parts that have to be fabricated at the same time, then custom metal fabrication would be a great solution for you. It will ensure faster delivery or turnover time and high-quality results. A professional fabricator normally has skilled technicians and a wide range of equipment to do the fabrication processes.
Moreover, a reliable professional metal fabrication company is usually equipped with topnotch machinery for better performance. They most likely have a full range of the latest CNC machines like punches, lasers, press brakes, lathes, and other equipment. Better yet, a reputable fabricator is most probably capable of accessing the best quality materials at a lower cost. The savings they incur will be passed on to you, which means lower overall project costs.
Another great perk of choosing professional fabricators is the guarantee that they have experienced personnel, investments in reliable equipment, and that they will create finished products that are of the best craftsmanship. All these are brought by having the best skills and expertise in the field of fabricating sheet metal.
Best of all, the fabricator will have the capacity to cope with the changing nature of the industry. New trends come and go due to new innovations and technologies developed almost every year. The custom sheet metal fabrication option gives you access to professionals with the latest machinery and fabrication methods. As a result, you will be given plenty of possibilities to create highly customized products.
For the best service and results, call 4 Way Metal Fabricators. Our years of experience and attention to detail give us an edge over our competitors, guaranteeing the best custom creations for your needs.