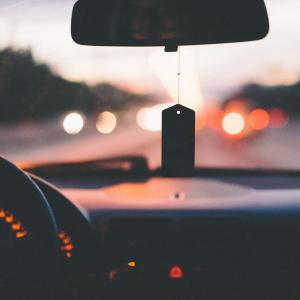 Sheetmetal fabrication is an integral part of the auto industry. Permeating almost every facet of the manufacturing process – metal fabrication is prevalent in everything from structural work such as roll cage to metal plating fabrication. However, metal fabrication processes are not exclusive to new car manufacturing, as it is also used in a wide variety of sub categorical industrial applications that fall under the umbrella of the auto industry.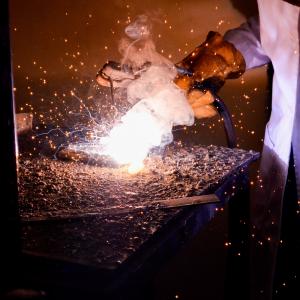 The metal fabrication industry has also seen a relative boom in both employment opportunities and technology over the last few years. With new growth in this economic sector, the latest in innovative technology promotes effectiveness and efficiency when it comes to metal fabrication. With new expectations in this increasingly competitive economy, it's important to keep up to speed to ensure your projects are finished as efficiently and effectively as possible. Luckily, your go-to metal fabrication shop is likely on top of the latest trends in metal fabrication.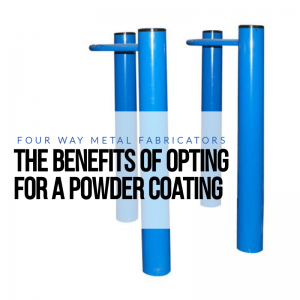 The application of power coatings is an advanced process consisting of electrostatically spraying a mixture of finely ground particles of resin and pigment onto the surface of the product being coated. Powder coatings are typically used in a range of applications within the automotive, architectural, and appliance manufacturing industries. Generally applied to metal-based parts and products, powder coatings are used to enhance overall visual appeal and increase durability.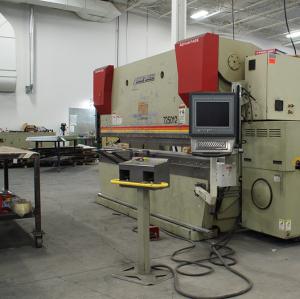 At 4 Way Metal, we provide high-quality laser cutting in Ontario. Our services can produce a range of metal products to serve any function.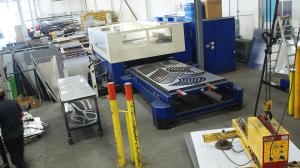 If you need powder coating in Ontario, 4 Way Metal Fabricators can offer you the most durable protective finish on any metal surface.